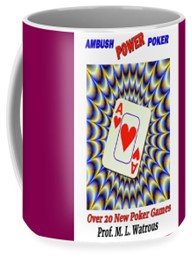 20 New Poker Games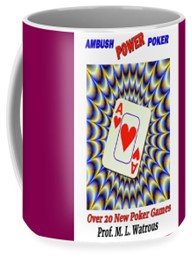 20 Exciting New Poker Games You Need To Learn!
The author presents a new approach to poker with over 20 brand new poker games … with a new layout!
These are not your usual poker games. They promise new adventures in card playing.
People play poker games for many reasons. Surprise and power are two of them.   From Solitaire up to six players, the new poker games share a common need for action, variety, and sheer joy.
The surprise and thrill of turning over the final card that brings the house down is like no other experience.
Lady Luck is definitely the "Mistress of Power" in these 20+ new poker card games.
There are also several new powerful poker hand additions to spice up the play … which could also be used in traditional poker games.
Why? Because the power of this game lies in the final card turned up … expert or not … Lady Luck is in charge of this game!
You can just play for fun … or set it up according to local rules!
Get this new book and start enjoying over 20 exciting, new types of poker games today … by yourself … or with your friends.
CLICK HERE: 20 New Power Poker Games
or  Copy and Paster link:  https://www.amazon.com/dp/B09MG9PKPC
Prof. Mitchell Watrous